Local Phone Number in all  State, Federal, County and local facilities nationwide!
3 Month Plan
$14.95 per month
Unlimited minutes
No per Minute charges
Free Activation
No Hidden Fees
Live Support
Works with home or cell
Pay Monthly
$19.95 per month
Unlimited minutes
No per Minute charges
Free Activation
No Hidden Fees
Live Support
Works with home or cell
We guarantee to save you money or you receive a full refund!
We know that Inmate Collect Calls are very expensive. Long distance collect calls from Jail or Prison cost even more! We can help you reduce those charges and help you stay in touch with your loved one at a more reasonable price. Global Voice Direct is a 100% verified, FCC registered and secured Telephone Company that specializes in collect calls to inmates.
Most facilities charge .50 cents for a normal 15 minute local call. However, when the call is long distance / out of state the rate by the minute varies dramatically. We have seen fees from .30cents A MINUTE! to over $2.00 A MINUTE!
So why pay by the minute?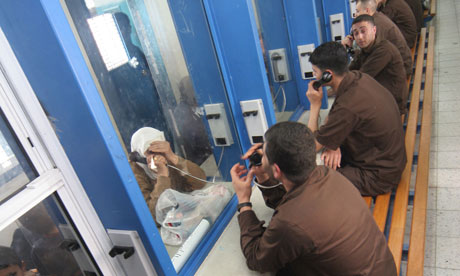 By being LOCAL to the jail is the only way to avoid the costly "long distance" & "per minute" fees.
We provide your loved one with their own personal LOCAL PHONE NUMBER that is linked to your Landline or Mobile phone number. They then add (the local number we provided) to their authorized calling list at the facility they are in.
This is the same process they took when adding your number they currently call you on.
There are NO special codes the inmate has to dial in… NO beeps when the call is linked. As far as the facility is concerned it is no different than 100's of phone numbers they authorize in their system on a daily basis.
THAT'S IT!
#1 Sign Up today
Setup an account with us and receive a local phone number to the correction facility of your choice.
#2 Share the number
Provide the local number given to you as your outbound number with correctional facility. If required, contact the prison phone provider and setup a pre-paid account.
#3 Start Saving
Your loved one can now utilize the number provided by us to call out from their correctional facility.  You receive the call as you did before to your existing phone or cell phone. Simply pick up the call and start saving!
"A big thank you  to all of the staff of CheapInmatesCall.com. When my man was serving time in the federal prison, I used to over $300 a month on collect calls now I pay less than $25 per month 90 cents per call. I now talk more with my fiancée. You guys rock!
Tasha Fernandez, Charleston, WV
At first, it sounded too good to be true. The cheapest rates that I have found! CheapInmatesCall.com great customer service, Definitely highly recommended,
Jenkins, California
HIGHLY RECOMMENDED! I have saved over $15 per call! Thank you  so much Global Voice Direct. You guys are the best,  simply the best phone service
Regina, Nashville TN
First, I want to say thanks to all of the staff of CheapInmatesCall.com You guys are the best! You are always very friendly and very helpful.  I can't believe the amount of money I saved. It is nice to talk to my daughter  every day so I know she is doing ok. My phone bill has gone down from 600 dollar a month to 80 dollars! Thanks!
Sheniqua White, Wichita Kansa
3 Month Plan
$14.95 per month
Unlimited minutes
No per Minute charges
Free Activation
No Hidden Fees
Live Support
Works with home or cell
Pay Monthly
$19.95 per month
Unlimited minutes
No per Minute charges
Free Activation
No Hidden Fees
Live Support
Works with home or cell